Virtual photo album
---
I visited my cousin Ruth in Manchester. She and her partner Simon and their cats, Tofu (white and orange) and Marmite (black), live in a house they recently purchased in Chorlton-cum-Hardy. Here is the whole family in the living room: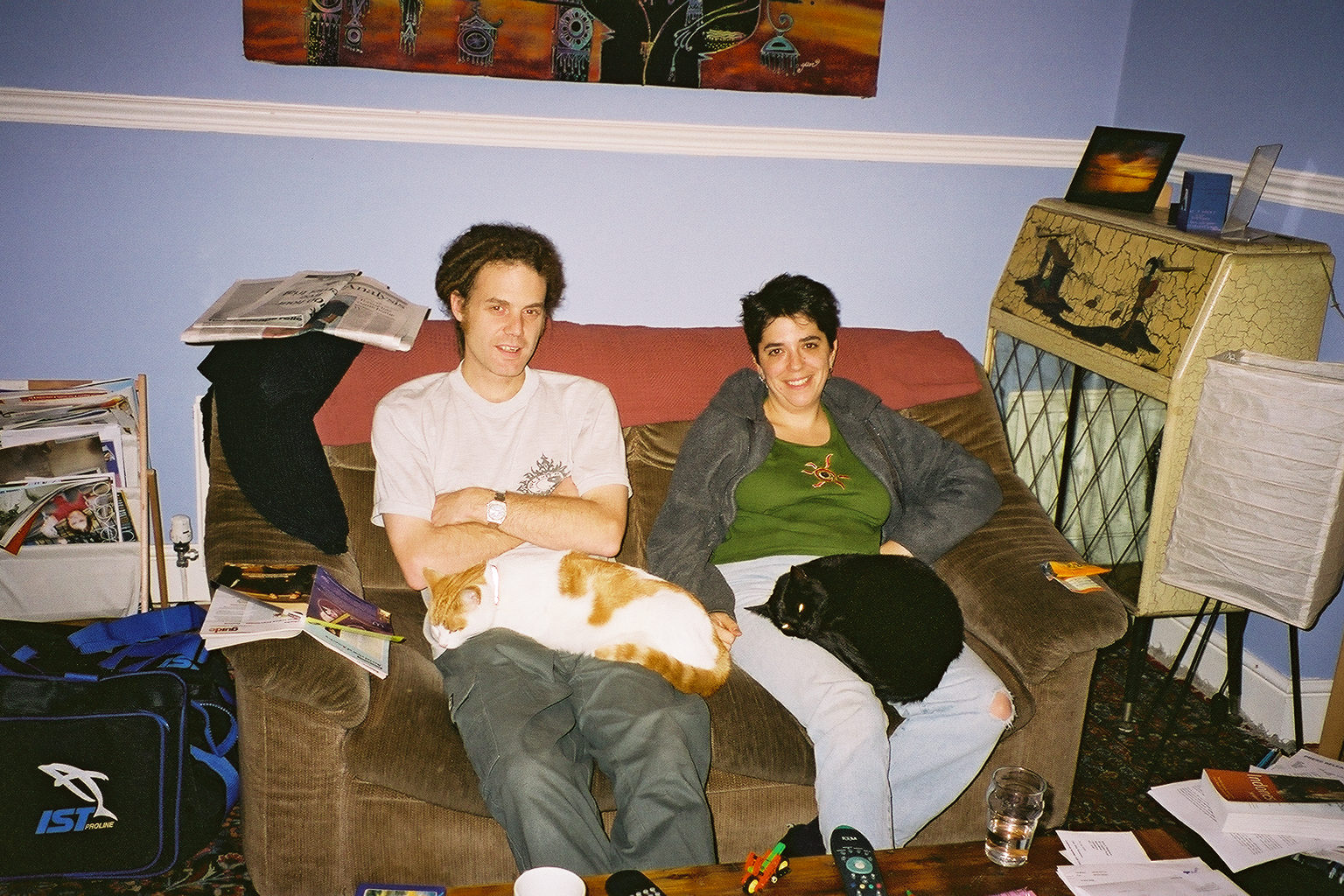 This is the street they live on: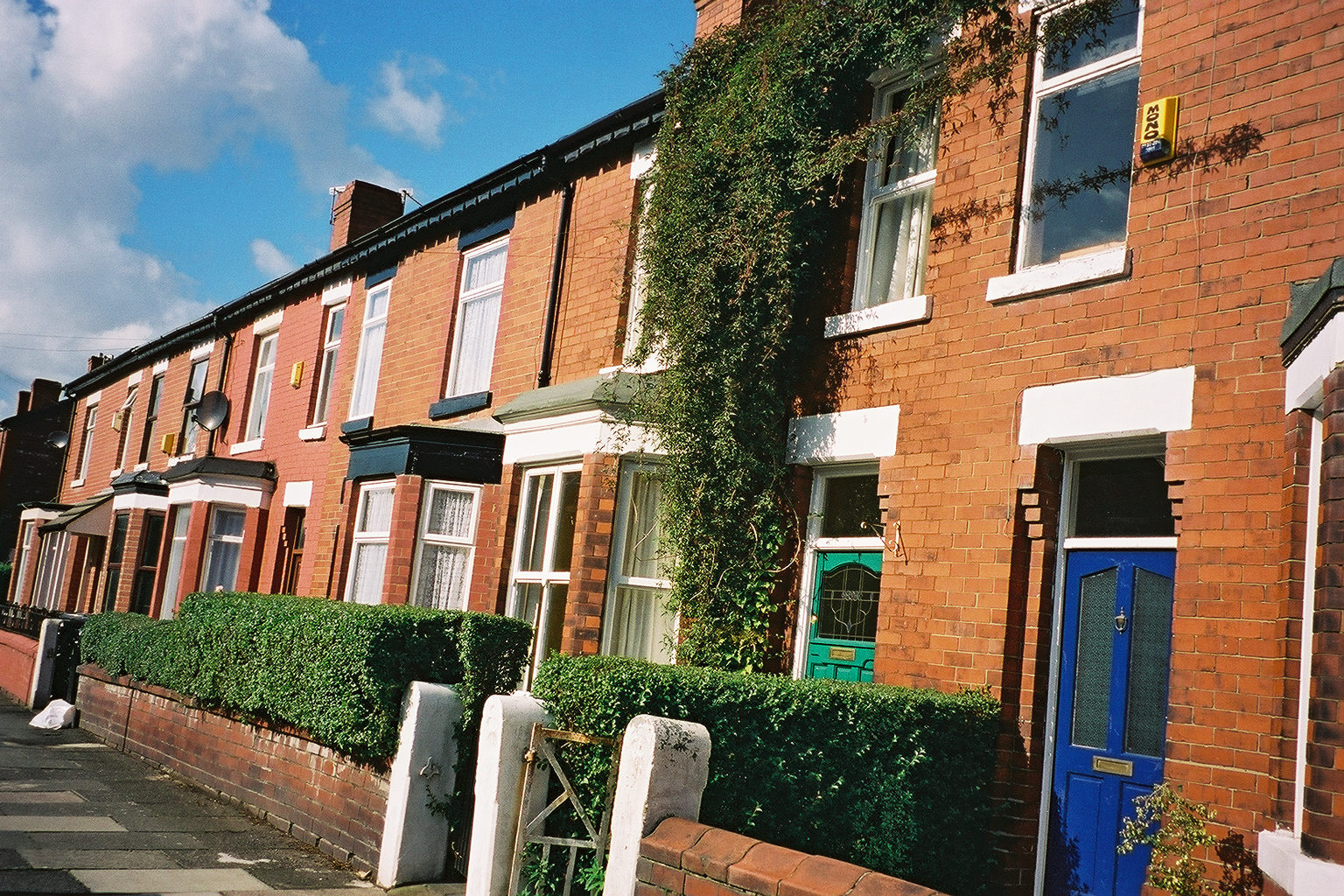 ---
Ruth was preparing for her trip to Indonesia and Singapore, and we took the train to a nearby town called Macclesfield to buy some diving supplies. At the Macclesfield train station we found: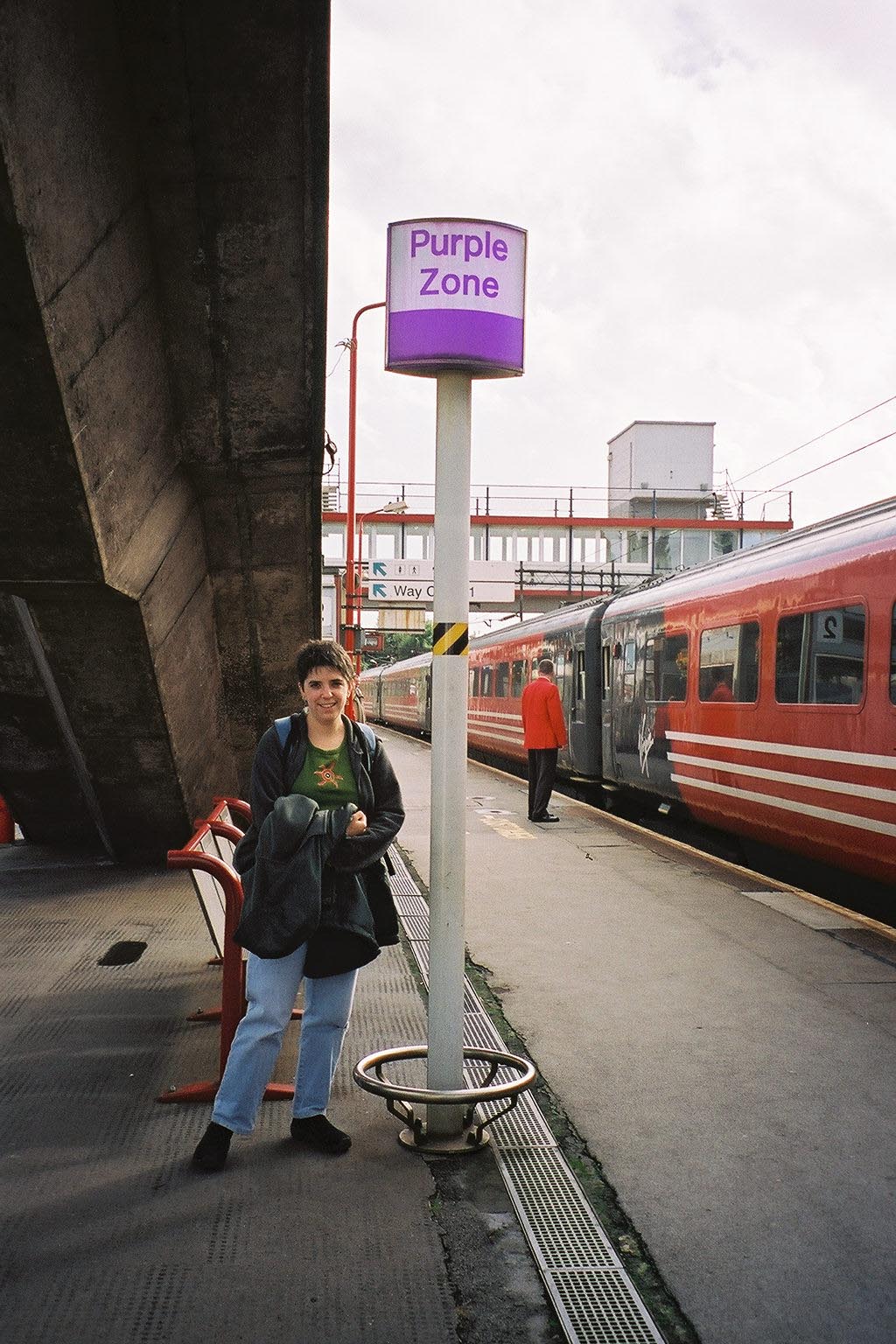 Interestingly, for some reason colors came out funny on the actual photo, but I was able to change the color of the sign on the computer to make it look more like the actual sign looked in real life.
---
On the train we saw out the window a most remarkable chimney! Read it carefully!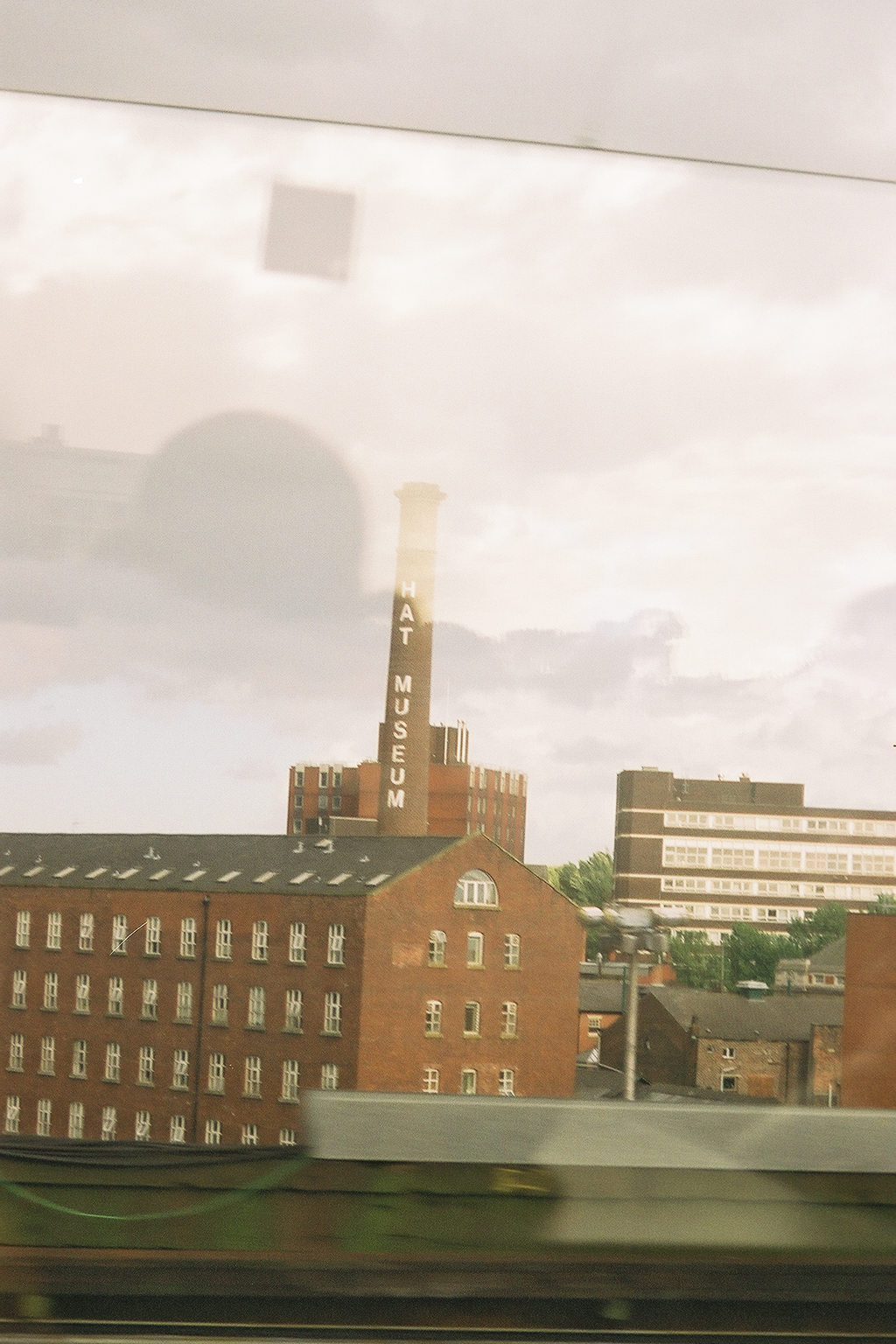 ---
more photos
---
Sally Picciotto / sallypicciotto (at) yahoo (dot) com