Virtual photo album from my trip to Italy
I haven't uploaded all of the photos because that takes a long time, but here are some of them. For some reason, they seem to be enormous. I've made them smaller but seem to have lost some resolution in the process.

Also, I've provided brief descriptions of my friends, so that if my family (or other friends who were not in Italy with me) visit this site they'll have some context. Those of you pictured here, please don't be upset that I've reduced you to a super-brief phrase. Please know that I see you as whole, fascinating, indescribable people who have touched my life in important and complex ways!
---
I attended Scuola Italia, an intensive Italian language school, for 4 weeks. It is located in Urbania, a small town in Le Marche, which is east of Tuscany and Umbria. I loved the landscapes in this region, and they reminded me of California. This is a picture of one of the bridges over the river that goes through Urbania.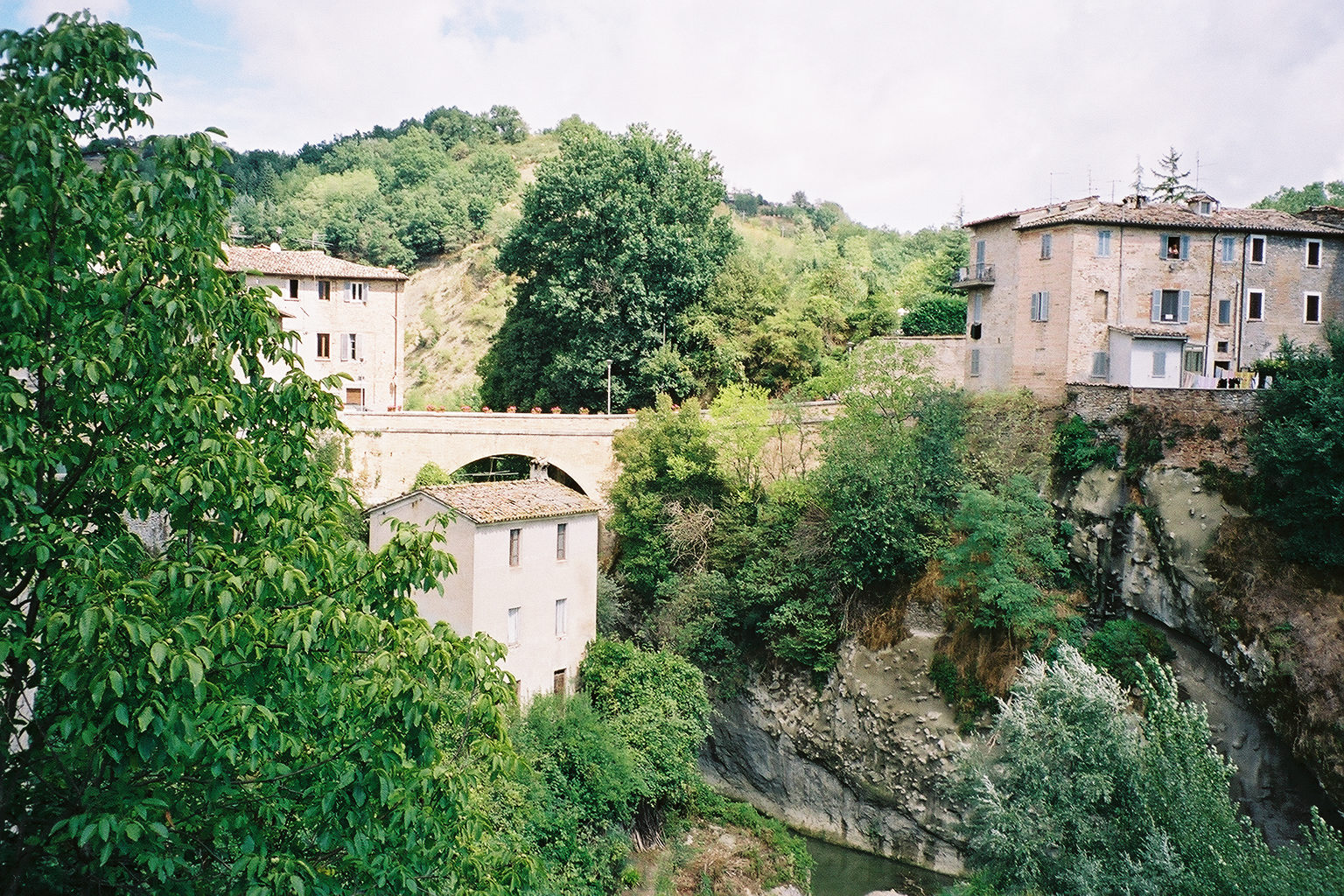 ---
On Saturday 25 August (after one week in the course), a group of us went to the beach in Fano. Christian drove, my hair attempted to leap off of my head (we were in a convertible), and we laughed a lot. The beach itself was odd, being a private beach where one is supposed to pay for the privilege of using a mandatory beach bed and umbrella. So anyway, here we all are just before getting back in the car for another giddy ride back. From left to right, we are Megan (American biologist doing research in Croatia for a year between her bachelor's degree and graduate school), Johanna (Austrian high school student and cellist), Christian (Austrian university student of... I'm not sure what), Sally (me, unemployed American mathematician), and Ben (world traveler and British tour guide for American high school trips to Spain).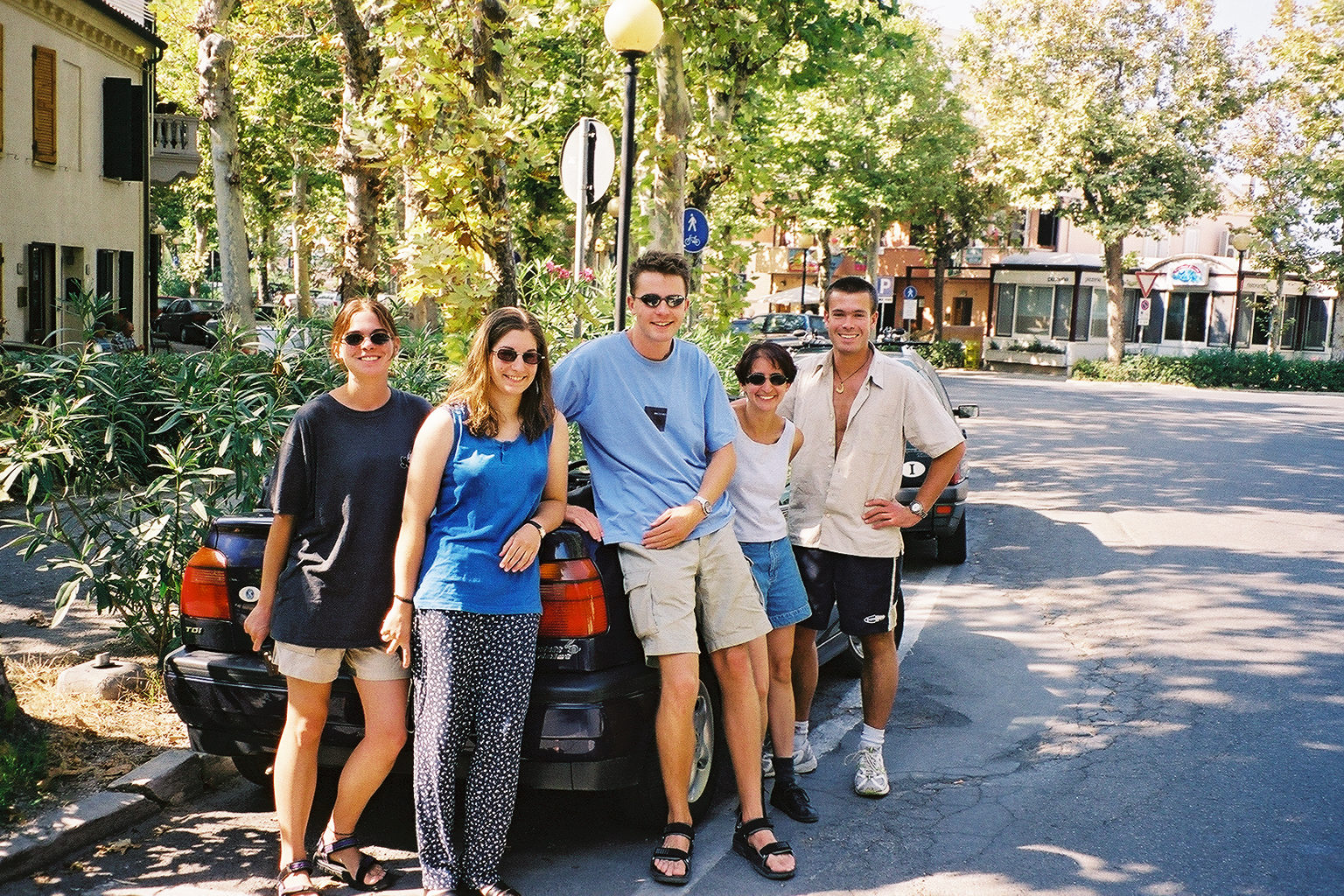 ---
The next day, we went to Assisi. Here is Megan with an olive tree:
---
While we were there, Dinah (Austrian grad student of history and economics, who has been living in the U.K. for many years) was overcome with exhaustion and took a nap.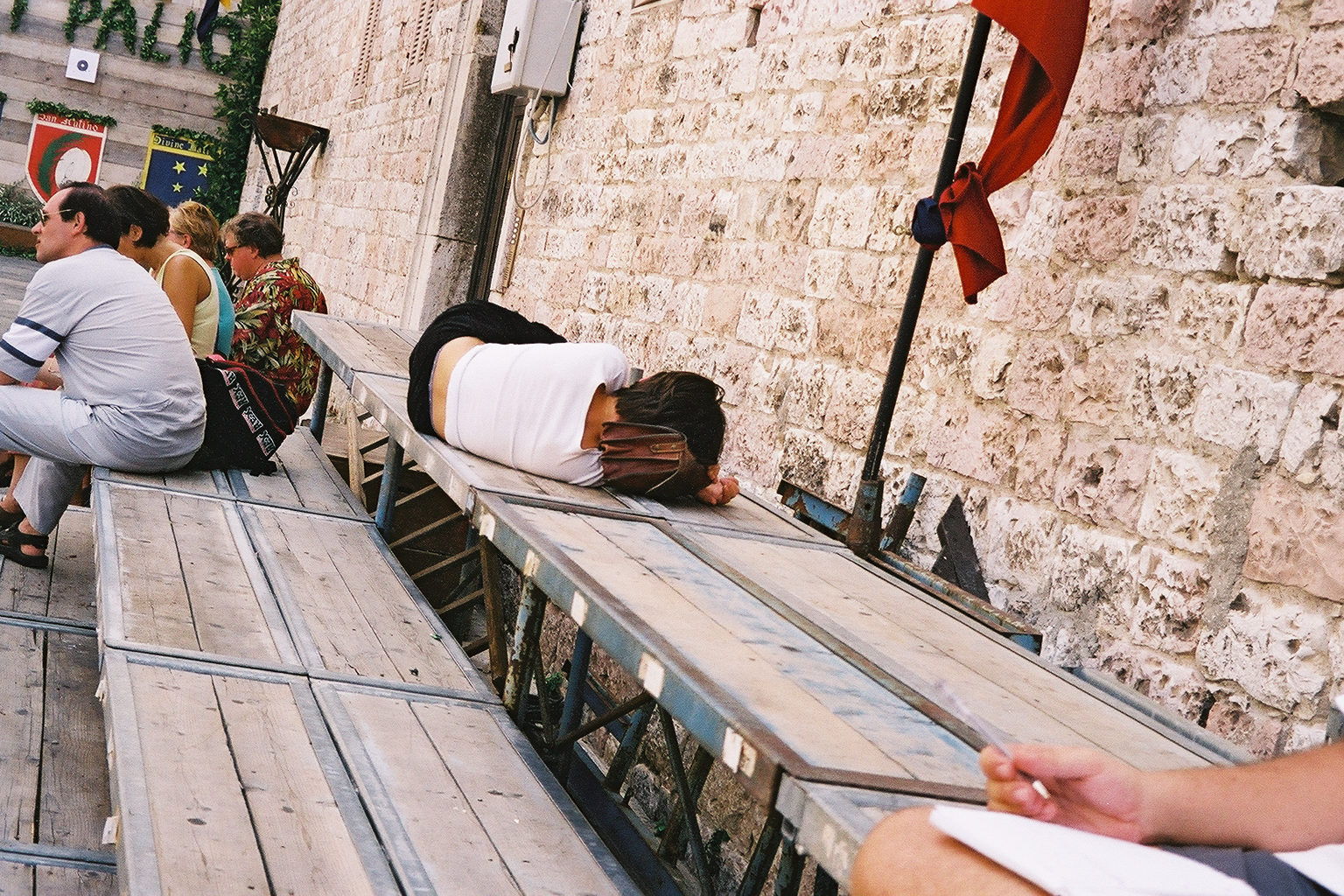 ---
This was a school-organized trip, and we got a photo of the whole group of us (taken by the bus driver). From left to right, we are Ben, Megan, Dinah, Sally, Marco (a German man I didn't get to know very well), a really nice Japanese woman whose name is completely escaping me (please remind me, someone!), and Johanna.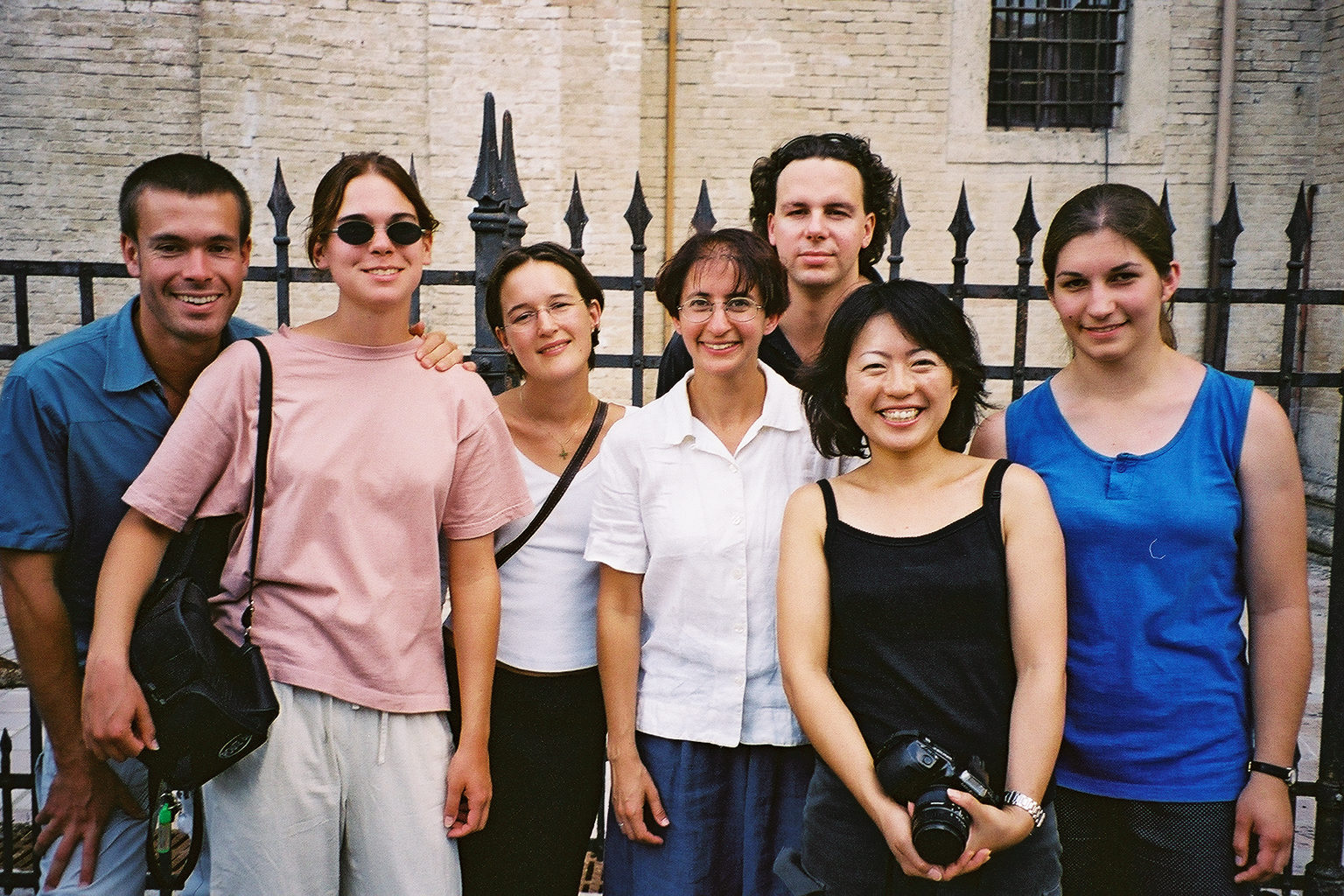 ---
Would you like to see more photos?
---
Sally Picciotto / sallypicciotto (at) yahoo (dot) com